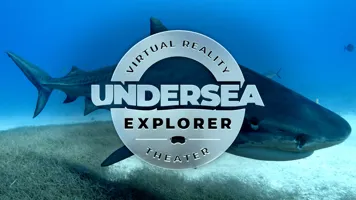 Become an Undersea Explorer!
Brave adventurers and intrepid explorers, grab your VR goggles and jump on a boat with expert oceanic divers where we will take you closer than ever, in a face to fin VR encounter with magnificent sea creatures. Discover the ocean's mysterious depths up close in this 360-degree visual, motion-activated ride.

Guests must be 40 inches tall or taller to ride.