SEA LIFE Oberhausen, Harbour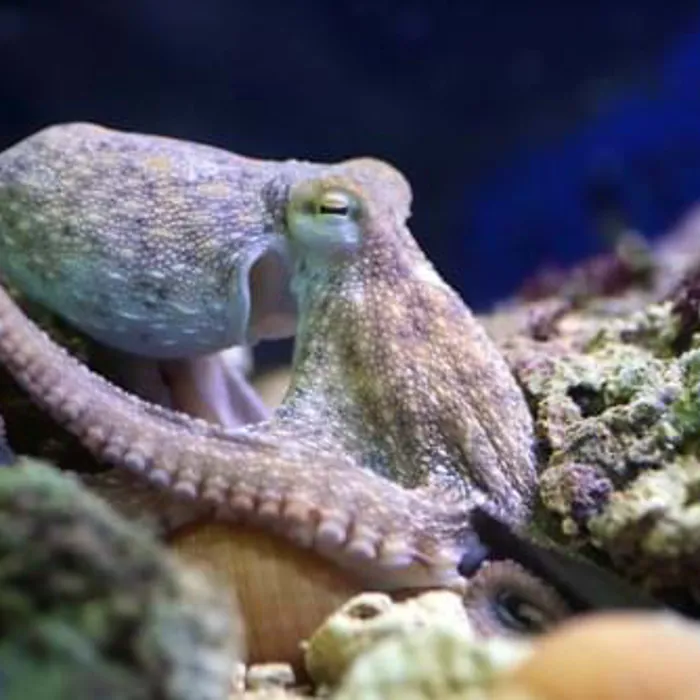 About the octopus
One of our most fascinating inhabitants at SEA LIFE Oberhausen is the octopus. The octopus is as intelligent as a dog. He is very curious and capable of learning. The octopus often camouflages its hiding place with stones and shells and adapts it optimally to the environment. Since its blue-green blood is very thick, three hearts beat in its small body. The eight tentacles have suction cups with which it can hold on to the ground or its prey.
What can you discover here?
Find out why mussels and crustaceans are the favorite food of our octopus.
Discover how the octopus makes its home.
Look at the long arms and admire the strong suction cups!