Bring your stars to meet ours!
SEA LIFE Aquarium offers students the opportunity to explore the creatures that live in our lakes, rivers and oceans through interactive, hands-on experiences. From feeling the spiny skin of a Sea Star to gazing at sharks swimming overhead, spend the day exploring over 20 marine exhibits, 2,000 sea creatures and 250 species in an immersive setting.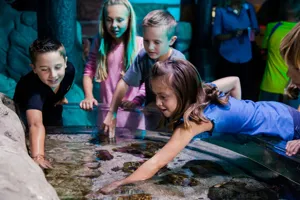 Homeschool Group Visits
Ignite your students's imagination and wonder into the natural world as they come face-to-fin with over 2,000 creatures and get closer than ever before! Bring your homeschool group on the ultimate field trip! Discount rates are available for organized, local homeschool groups of 10 or more children serving children K-6 grade and must show proof of homeschool registration at check in.
Tickets from $8 +tax per child, $11 +tax for adults 
Combo tickets to visit LEGOLAND Discovery Center and SEA LIFE start at just $16 +tax per child and $22 +tax per adult
Minimum of 10 child tickets required to receive group rates
For every 5 child tickets purchased, receive 1 free adult chaperone ticket
Advanced pre-paid reservations are required a minimum of 7 days in advance
*Don't have a group of 10 or more children? Homeschool Week dates will be added soon.
Buy Tickets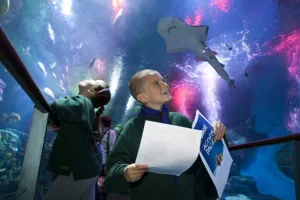 Self-Guided Aquarium Activities
Our Educational Visit Guides explore animal behavior, habitats, adaptations, ecosystems, anatomy and water chemistry and more. These guides provide exciting and inspiring information linked to key displays throughout the aquarium to help teachers engage young children to get the most out of their visit.
Free downloadable teacher guides are are available below for students ages 3-5 and 6-11.
Each guide includes accompanying 'explorer sheets' containing activities. You may wish to print out copies of those pages for each child to complete before, after or during your visit.
PLAN YOUR VISIT
BOOKING POLICIES:
Minimum number of child tickets required to receive homeschool pricing is 10.
Reservations are required 7 days in advance
Outside food and beverage, including bagged lunches are not permitted.
HOW TO RESERVE YOUR TRIP:
Homeschool groups must show proof of organization affiliation at check-in
All reservations must be made online through the secure Online Booking Portal.
Group tickets are timed & dated.
Payments must be made with a credit card at time of booking.
Payment types accepted: Visa, MasterCard, American Express, and Discover.
Additional tickets cannot be added to your original reservation after your order is made. We suggest booking for the maximum amount of people anticipated in your group.
If you end up having fewer individuals than originally booked, you can contact the Group Sales Department 48 hours in advance for a partial refund of those tickets.
If additional tickets are required upon arrival, the higher walk up group rate may apply.
Paid reservation may be cancelled or rescheduled any time prior to 48 hours of your original visit date.
Tickets expire on the date and time they are purchased for.
Groups that arrive without a reservation are not guaranteed entry and will be charged the walk-up admission rate.
Receive classroom content & latest news!
Subscribe to our Educator Newsletter and stay connected. We'll deliver our newest teacher resources, keep you in the know of any special offers, educator event invites, friends and family discounts, giveaways and more!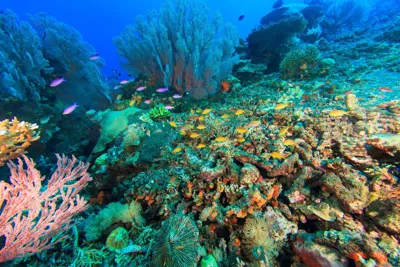 Please note the newsletter signup below is for general consumers, our Educator Newsletter is tailored to meet your needs! Please subscribe with the link above.