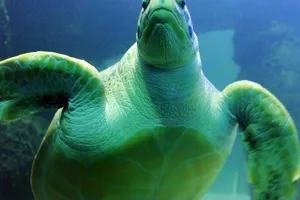 Operations Updates and Frequently Asked Questions
SEA LIFE Grapevine is taking all possible steps to continue to ensure the safety and well being of our guests, staff and creatures as needed. This includes implementing enhanced cleaning regimens throughout the area and increased cleaning and sanitizing of stations and limited capacity. SEA LIFE Grapevine is only accepting contactless payment methods and the use of debit/credit cards to combat the spread of COVID-19. Please do not visit the attraction if you are displaying COVID-19 symptoms, living with someone who is or feeling ill. 
Frequently Asked Questions
Face masks are highly recommended for guests during your visit.
Guests will be guided with directional markings, allowing them to better distance themselves while exploring the attraction. Our employees will also remind guests to maintain a respectful distance when necessary. 
All of our displays are currently open including talks and conservation theater. 
If your travel plans were arranged by a third party, including travel agents, travel-booking websites, or other businesses independent of SEA LIFE Grapevine, you will need to contact those suppliers directly to understand their policies and any applicable fees for changing or canceling a reservation. 
We will be extending Annual Passes to ensure you enjoy your entire year of awesome at SEA LIFE Grapevine once we reopen. If you have any additional questions, please contact DFW.Sales@merlinentertainments.biz. 
DIVE INTO SEA LIFE AQUARIUM